We promise peace of mind.. peace of mind on quality, peace of mind on cost, peace of mind on convenience. At the Dental Standard you will see a fully qualified and Australian Dentist (that's dentist with a DR in front of their name), not a hygienist or therapist. You will know EXACTLY what your teeth whitening will cost you before you come in ($299). No added 'x-ray' charge this or 'consult fee' that. At The Dental Standard we fix teeth and look amazing doing it!
The Dental Standard its all about YOU and your peace of mind, cause guess what? Taking care of your mouth shouldn't be a headache.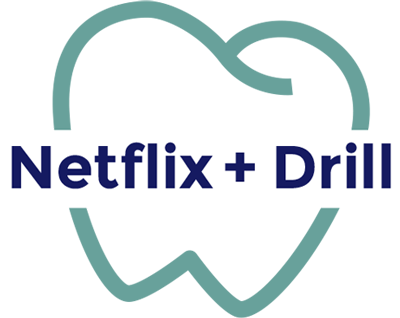 All our rooms have ceiling
mounted TV's for you to
chill whilst we drill!
HOW IT WORKS
You book for teeth whitening, you see our amazing dentists, you pay our super affordable fixed price, and you get your teeth whitening pack! AND whatever else is needed to get that amazing whiter smile is included…

Need a consult?
Included!


Need to pay it off?
Sure!

Fries with that?
Hell Yes!
Discover the smile you've had all along and restore the appearance of your teeth with our professional teeth whitening treatments. Tooth discolouration and staining can be the result of every day factors such as smoking, drinking coffee or tea, red wine, and in some cases can be hereditary discolouration.
Teeth Whitening Kit
A teeth whitening kit is your ticket to maintaining those pearly whites long after you visit the dentist. Speak to us about how you can keep a bright smile for longer at a very low price with our low-cost teeth whitening kits.