Broken teeth can put a real dent in your self-confidence. There are many reasons why they can be chipped, worn or fractured; oral health conditions, trauma and age-related degeneration can all cause issues. However, with our dental crowns services, there's no reason to feel self-conscious any longer.
As the name implies, this solution involves caps that go over broken or damaged teeth to boost their aesthetic value and prevent further damage. Porcelain is used to closely replicate the look of a natural tooth. With on-site fabrication, our team can ensure optimal results consistently and reliably.
Replace a missing tooth with a single dental crown
A porcelain crown is a simple procedure to make a damaged tooth look brand-new again. First, the tooth is shaped, and a 3D digital scan is taken of the area. Unlike traditional messy dental moulds, digital scans are streamlined, precise and comfortable for the patient. Our highly skilled dental lab technicians use the digital scan to create your custom crown.
To protect the prepared tooth while your permanent crown is being created, your dentist will place a temporary crown on the tooth.
When it is ready, your new crown will slide over your existing tooth, and our professional dentists will ensure it is the perfect fit before cementing it in place.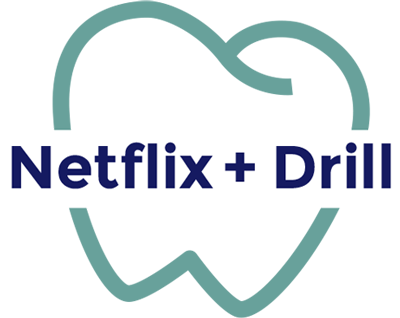 All our rooms have ceiling
mounted TV's for you to
chill whilst we drill!
HOW IT WORKS
You book for a crown, you see our amazing dentists, you pay our super affordable fixed price, and you get a beautiful new crown! AND whatever else is needed to get that amazing crown in your gob is included…




Fries with that?
Hell Yes!
Missing multiple teeth? All-On-4 is for you
An All-On-4 treatment option is very popular for replacing an entire upper or lower row of teeth. With just four implants, you can have a whole arch of teeth and thousands of people have benefited from this procedure since the 1990s.
All-On-4 is a simple procedure in which the implants are all placed on the same day. By utilising just four pieces, you will be able to replace a full arch of teeth in only a couple of days in a minimally invasive way.
With this option, there's also no need for bone grafting, as the implants function just like natural teeth and are supported by the existing jaw bone.
All-On-4 designs are proven to last; they are capable of lasting up to 20 years with the proper care.
Denture locking implants offer greater comfort and authenticity
Denture locking solutions are more comfortable than traditional solutions because they create less friction on the gums. Compared with conventional dentures, these alternatives look and feel more natural.
This treatment restores your teeth in the most realistic way possible, with benefits including improved appearance, speech, comfort, durability and oral health.
Quality services at cheap prices
All of our dentistry services, including crowns, All-On-4 treatment and denture locking implants are included in our fixed rates. Get professional oral health care at a price you can afford. Contact our team and organise your first consultation to start your journey toward a happy and healthy smile.
Crown (standard)
A brilliant way to return a compromised tooth to its original strength. Your crown will be colour-matched to the natural shade of your teeth so you won't have to feel self-conscious anymore.
$999
Other Dentists $1650 – $2000
Book
Crown (cosmetic)
Just as strong as a standard crown but reserved for teeth and cases where only the best will do. Layered porcelain mean and extra TLC means these aesthetic crowns are perfected to look exactly like a natural tooth.
$1250
Other Dentists $1850 – $2200
Book