There are many reasons why people lose teeth in their lifetime. Now, you don't have to be self-conscious or worry about smiling for photos anymore with our dedicated, quality-focused affordable dental implant services, designed to have you feeling confident again.
Dental implants make an ideal replacement for missing or damaged teeth. Not only do they look like natural teeth, they don't have to be removed for cleaning. They are as convenient as they are cosmetically pleasing.
What are tooth implants?
A dental implant resembles a little screw and acts as a metal anchor. It's inserted into the jaw, replacing a missing tooth's roots. Over time, bone and gum tissue grow over the implant, locking it into place.
This implant provides a stable base for artificial replacement teeth, such as dental crowns. While they are commonly used to replace a single tooth, they can also be used for a full mouth rehabilitation, replacing missing and any remaining teeth. Dental implants are also used as anchors for dentures and bridges.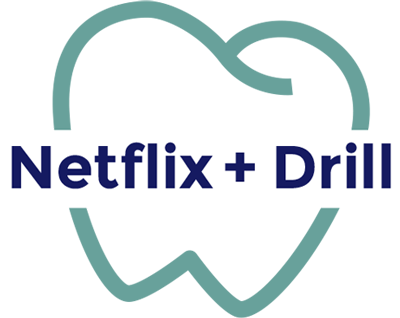 All our rooms have ceiling
mounted TV's for you to
chill whilst we drill!
HOW IT WORKS
You book for an implant, you see our amazing dentists, you pay our super affordable fixed price, and you get an implant! AND whatever else is needed to get that amazing implant in your gob is included…

Need a consult?
Included!


Need to pay it off?
Sure!

Fries with that?
Hell Yes!
How long do dental implants last?
A dental implant is made from titanium and designed to last a lifetime. What's anchored to it, however, may have a shorter lifespan. Crowns, dentures and bridges may need to be replaced at some stage, though the original implant can still be the anchor for any required replacements.
Just because implants and artificial teeth aren't made from living tissue, it doesn't mean that poor oral hygiene can't have a negative effect on them. To maximise the longevity of dental implants, you must maintain daily brushing, flossing and rinsing. To ensure your mouth is in its optimum condition, make sure you see your dentist twice yearly.
Are there any risks with a dental implant procedure?
For over 30 years, dental implants have been an effective solution for replacing missing or damaged teeth. While these procedures are common, they do involve exposing tissue, which comes with a risk of infection. This is why it's vital that you have your dental implant procedure performed by an experienced and skilled dentist in a sanitised environment.
Due to their price, some people consider having the procedure performed overseas, where it is offered at a cheaper rate. We strongly urge against this. Australia has national standards for dentists which we take very seriously. These standards are designed to protect you from unnecessary complications, like infections which can cause your body to reject the implant.
How long is the recovery time after a dental implants procedure?
The length of time it takes you to recover from a dental implant procedure depends on several factors:
Your medical and dental history
The condition of your jawbone prior to the procedure
The number of teeth that need to be replaced
Depending on your circumstances, recovery time can span anywhere between a couple of days to a couple of weeks. While you should feel back to your old self after a couple of days, your gum tissue and jawbone can take around three to six months to fully heal.
You might experience discomfort or mild pain around the wound for a couple of days after the procedure, but it shouldn't be anything more than what over-the-counter painkillers can handle.
Looking for the cheapest dental implants in Brisbane?
Our team will always help you before, during and after your tooth implant procedure at our Brisbane clinic.
Single Implants
At some stage in their life, many Australians will find themselves with a missing tooth.
Denture Locking Implants
Denture locking implants are a great alternative to traditional dentures, with many patients finding them more comfortable and less noticeable.
All On 4 Implants
All-On-4 dental implants are a brilliant treatment option for those with missing or failing teeth.