Need urgent care? Book an appointment with one of our same-day emergency dentists – whether you have a chipped tooth, dental pain, require immediate denture repair, or are experiencing a bad toothache.
When we plan our appointments, we give ourselves room to be able to deal with any urgent problems that may arise.
Oral pain is a terrible feeling, and it can become unbearable, so it needs to be addressed as soon as possible. Even if you have to wait to see a dentist, we do everything we can to minimise your discomfort throughout the process.
Our dental emergency promise to you
We promise peace of mind.. peace of mind on quality, peace of mind on cost, peace of mind on convenience.
At the Dental Standard you will see a fully qualified and Australian Dentist (that's dentist with a DR in front of their name), not a hygienist or therapist. You will know EXACTLY what it would cost you for emergency appointment even before you come in ($199) – regardless of size or issue. No added 'x-ray' charge this or 'consult fee' that.
At The Dental Standard we fix teeth and look amazing doing it!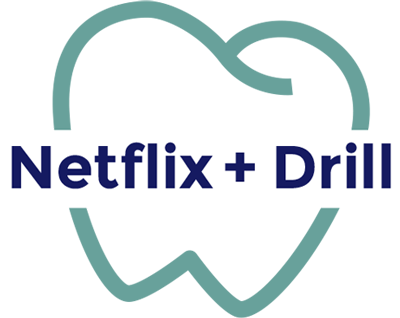 All our rooms have ceiling
mounted TV's for you to
chill whilst we drill!
HOW IT WORKS
You book for an appointment, you see our amazing dentists, you pay our super affordable fixed price, and your children get the complete treatment! AND whatever else is needed to get that amazing treatment for your children is included…

Need a consult?
Included!


Need to pay it off?
Sure!

Fries with that?
Hell Yes!
Our emergency dental process
Visiting the dentist for emergency dental care still involves the same steps – the dentist examines your mouth, assesses the issue, and offers solutions. If you have a dental emergency, you can count on our dentists to provide you with whatever dental help is necessary.
When we are unable to repair your dental injury, a referral to a specialist may need to be made. However, before that happens, we will offer urgent dental treatment to relieve your pain or discomfort.
The Dental Standard its all about YOU and your peace of mind, cause guess what? Taking care of your mouth shouldn't be a headache.
Putting off emergency dental work can lead to bigger problems
If you're experiencing any of the following symptoms, it could be time to call your dentist in Brisbane.
For example, You may notice that one or more of your teeth are sensitive to hot or cold, or your gums seem to feel more tender than usual. In other cases, you may be experiencing swelling around your mouth.
These are all signs that something is not quite right, and it should not be ignored. It's important to remember that they will only worsen over time if you ignore these symptoms.
A sudden toothache or a chipped tooth can be a distressing event. To take away some of the stress, we want you to know that we'll be here for you when you need us, even if it's at a moment's notice, and at a fixed price. So if it's sudden onset pain or a rough landing on the footy field, don't hesitate to give us a call.
The Dental Standard offers a range of services, including checkups, cleaning and whitening, root canal treatment and crowns. Our clinic also performs teeth extractions in case of an abscess or infected tooth.
All dental emergencies
Our fixed rate price covers the gamut of dental emergencies, including a broken tooth, sore tooth, tooth removal and root canal dressing (price excludes wisdom tooth removal).
$199
Other Dentists $280 – $450
Book