We promise peace of mind.. peace of mind on quality, peace of mind on cost, peace of mind on convenience. At the Dental Standard you will see a fully qualified and Australian Dentist (that's dentist with a DR in front of their name), not a hygienist or therapist. You will know EXACTLY what your All-on-4 Implants will cost you. No added 'x-ray' charge this or 'consult fee' that. At The Dental Standard we fix teeth and look amazing doing it!
The Dental Standard its all about YOU and your peace of mind, cause guess what? Taking care of your mouth shouldn't be a headache.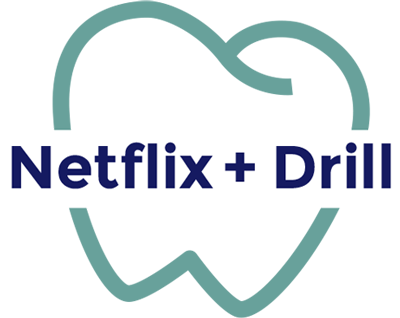 All our rooms have ceiling
mounted TV's for you to
chill whilst we drill!
HOW IT WORKS
You book for an implant, you see our amazing dentists, you pay our super affordable fixed price, and you get an implant! AND whatever else is needed to get that amazing implant in your gob is included…

Need a consult?
Included!


Need to pay it off?
Sure!

Fries with that?
Hell Yes!
All-On-4 dental implants are a brilliant treatment option for those with missing or failing teeth. These implants replace a full set of lower or upper teeth and are secured with four titanium implants.
What are All-On-4 dental implants?
All-On-4 dental implants are a solution for people with a number of missing or damaged teeth. They involve a full set of artificial teeth secured by four titanium implants and used to replace an entire row of natural teeth. Treatments like this always come with an adjustment period but, after a short time, your All-On-4 dental implants will look, feel and function like normal.
Who should consider All-On-4 dental implants?
An ideal candidate for All-On-4 dental implants might be someone who:
All-On-4 dental implants may be appropriate for patients who are ineligible for regular implants due to osteoporosis, diabetes or some other health condition. Also, those who do not have the bone structure to support multiple implants to replace multiple teeth would be better suited to All-On-4 implants as they require less bone support.
What's involved in the All-On-4 dental implants process?
Initial consultation
We'll examine your remaining teeth, gums and bone structure to assess your suitability for All-On-4 dental implants. We'll also have a chat with you about your goals and budget.
Images
We'll take a series of 3D images which will be used by a specialist lab to construct your brand new, unique row of artificial teeth.
Preparation
The procedure is completed carefully with local anaesthetic. Any remaining teeth will be removed, as well as any decayed or compromised gum tissue. The implants are placed and wounds closed with dissolvable sutures. Until your permanent teeth are ready, a temporary set will be used.
Placement of new teeth
Once your set of artificial teeth are ready, we'll get you back in to the clinic, remove the temporary set and place your permanent set in position. Minor adjustments may be made to ensure they fit comfortably.
Post-treatment
As with any dental procedure, there may be mild pain or discomfort for a few days following the preparation of your mouth. Regular, over-the-counter painkillers should be strong enough. For the first few months after the placement, you should maintain a soft diet, such as pasta, eggs, and rice, to give your jaw time to accept and grow around the implants, a process known as osseointegration.
What maintenance is involved with All-On-4 dental implants?
You should treat your new set of teeth as if they were your natural ones. That means rinsing after meals, brushing twice a day and flossing regularly.
We'll also get you back into the clinic for check-ups to make sure the implants are settling in as expected and to see if you're in any discomfort. Minor adjustments may need to be made along the way. Once the healing process is complete, your All-On-4 dental implants will feel and behave like natural teeth.