We promise peace of mind.. peace of mind on quality, peace of mind on cost, peace of mind on convenience. At the Dental Standard you will see a fully qualified and Australian Dentist (that's dentist with a DR in front of their name), not a hygienist or therapist. You will know EXACTLY what your Dental Check Up will cost you before you come in ($179). No added 'x-ray' charge this or 'consult fee' that. At The Dental Standard we fix teeth and look amazing doing it!
The Dental Standard its all about YOU and your peace of mind, cause guess what? Taking care of your mouth shouldn't be a headache.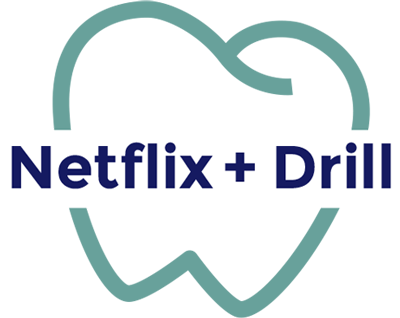 All our rooms have ceiling
mounted TV's for you to
chill whilst we drill!
HOW IT WORKS
You book for a Dental Check Up, you see our amazing dentists, you pay our super affordable fixed price, and you get a dental check up! AND whatever else is needed to get that amazing dental check up like x-rays and phots are included…

Need a consult?
Included!


Need to pay it off?
Sure!

Fries with that?
Hell Yes!
You've heard it before but we'll say it again – prevention is the best medicine. The most effective way to maintain optimum oral health is seeing your dentist before issues arise. We might even pick up on potential problems before you notice them and nip them in the bud. Our dental check-ups aren't just a quick look over. We take an in depth look at your teeth, mouth and gums and use x-rays to determine your true oral health.
Unlike other cut price, fixed fee models you're guaranteed to have all your work completed by a dentist not a dental hygienist. You can be rest assured you're in the safest and most qualified hands.
Once we've completed the thorough examination, we'll provide you with a tailored treatment plan, outlining costs and appointments required so everyone is on the same page – no confusion and no surprises.
So don't wait until it gets painful for you and your hip pocket. Book in now for a comprehensive dental check-up.
Consultation Only
Have something you want us to do for you? Or want us to tailor a treatment plan or different options for you? For potentially complex treatment plans, we can complete a thorough examination and explain to you what options are available to you so we can work together to get you smiling.
$79
Other Dentists $Up to 150
Book
Dental Check-up and Clean
(x-rays included)
This involves a thorough examination of your teeth, mouth and gums to check the current state of your oral health. We may use x-rays to give us a comprehensive picture. Following this, you'll get a full scale and clean and a fluoride treatment.
$179
Other Dentists $280 – $450
Book