We promise peace of mind.. peace of mind on quality, peace of mind on cost, peace of mind on convenience. At the Dental Standard you will see a fully qualified and Australian Dentist (that's dentist with a DR in front of their name), not a hygienist or therapist. You will know EXACTLY what your denture locking implants will cost you. No added 'x-ray' charge this or 'consult fee' that. At The Dental Standard we fix teeth and look amazing doing it!
The Dental Standard its all about YOU and your peace of mind, cause guess what? Taking care of your mouth shouldn't be a headache.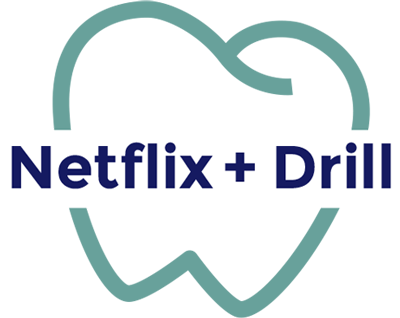 All our rooms have ceiling
mounted TV's for you to
chill whilst we drill!
HOW IT WORKS
You book for an implant, you see our amazing dentists, you pay our super affordable fixed price, and you get an implant! AND whatever else is needed to get that amazing implant in your gob is included…

Need a consult?
Included!


Need to pay it off?
Sure!

Fries with that?
Hell Yes!
Denture locking implants are a great alternative to traditional dentures, with many patients finding them more comfortable and less noticeable. Instead of being supported by the gum line, denture locking implants are secured with a number of titanium implants that lock it into position, making it more stable and versatile.
What are denture locking implants?
Denture locking implants are simply an alternative to traditional dentures, taking advantage of dental implants to make false teeth more secure within the mouth. Depending on the individual's circumstances, around four to six titanium implants are inserted into the jawbone, which are then used as anchor points for a full set of dentures.
Depending on the type of implants, the dentures may or may not be removable for cleaning.
What are the advantages of denture locking implants?
Your teeth have a massive impact on the quality of your life. Making the decision between traditional dentures and denture locking implants is not easy and dependent on multiple factors. To make it easier, here are some of the benefits of denture locking implants that should be taken into account.
What's involved in the procedure?
Initial consultation
In your first visit, we assess your overall oral health, including that of your gums and jaw, to determine your suitability for denture locking implants. We'll also take x-rays and CT scans to give us a detailed picture of your mouth.
Second visit
During this visit, we insert the titanium implants into the jaw, under either a local anaesthetic. The wounds are then closed with dissolvable stitches. Temporary dentures are used until your permanent ones are ready, and they're positioned in such a way that they don't put pressure on your healing gums.

Third visit
We'll use x-rays during this consultation to see if the jawbone has fused properly with the titanium implants. Once satisfied, your brand new dentures are ready to be put in place. We'll expose the tips of the titanium implants and secure your dentures to them.