We promise peace of mind.. peace of mind on quality, peace of mind on cost, peace of mind on convenience. At The Dental Standard you will see a fully qualified and Australian Dentist (that's dentist with a DR in front of their name), not a hygienist or therapist. You will know EXACTLY what your child's treatment will cost you before you come in. No added 'x-ray' charge this or 'consult fee' that. At The Dental Standard we fix teeth and look amazing doing it!
The Dental Standard its all about YOU and your peace of mind, cause guess what? Taking care of your mouth shouldn't be a headache.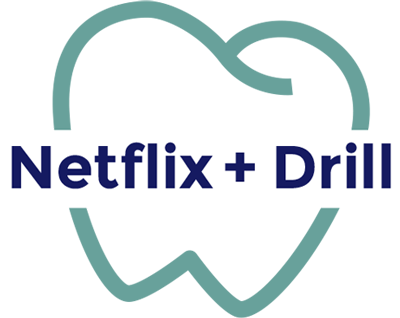 All our rooms have ceiling
mounted TV's for you to
chill whilst we drill!
HOW IT WORKS
You book for an appointment, you see our amazing dentists, you pay our super affordable fixed price, and your children get the complete treatment! AND whatever else is needed to get that amazing treatment for your children is included…

Need a consult?
Included!


Need to pay it off?
Sure!

Fries with that?
Hell Yes!
A child's experience at the dentist is very important. It sets up their expectations of and relationships with dentists for the rest of their life. We aim to make your child's trip to the dentist as relaxing and as fun as possible. Many dental issues we experience later in life are a result of poor oral hygiene habits laid down in childhood. Our goal is to educate and reassure kids that visiting the dentist is a pain-free, enjoyable experience. They may even get to use the controls and have fun with the chair!
We gladly bulk bill eligible children under Medicare!
Eligible families and children under the Government's Child Dental Benefits Scheme (CDBS) are entitled to $1000 of dental care and treatment over two calender years. There are exclusions for complex dental procedures however routine work such as examinations, cleans and fillings are fully covered. We organise all bulk billing on site, so there is no out of pocket costs for you!
Want us to check if you and your family are covered?
Fill in the form beside and one of our receptionist will check your eligibility. Please feel free to contact our friendly team by phone as well.